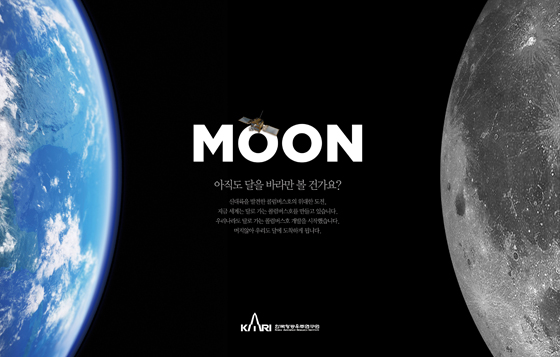 The exploration of the Moon represents an opportunity to facilitate the rapid development of space technology and lay foundations for the exploration of deeper space. The capability to explore the Moon is also an indication of a nation's achievement in the field of science and technology.
Since the 2000s there has been heated competition among Asian countries to explore space and the Moon in particular. Japan launched a lunar probe in 2007, while India dispatched a lunar orbiter in 2008 and China became the third country in the world after the US and Russia to land a probe, Chang'e 3, on the Moon.
Advanced aerospace countries, including these emerging countries in Asia, are now venturing into the exploration of planets and asteroids in the solar system, including Mars and Jupiter. The purpose of such exploration is to gain the edge in space development and strengthen national competitiveness.
Korea has also implemented an ambitious national program of lunar exploration, as has the capacity to advance Korea's space technology to the next level and increase both the national brand value and national pride.
Reflecting such expectations, 72% of Koreans are in favor of the budget for lunar exploration. The tangible and intangible economic value of Korea's lunar exploration is expected to be around KRW 3.8 trillion, which is more than five times the planned investment.