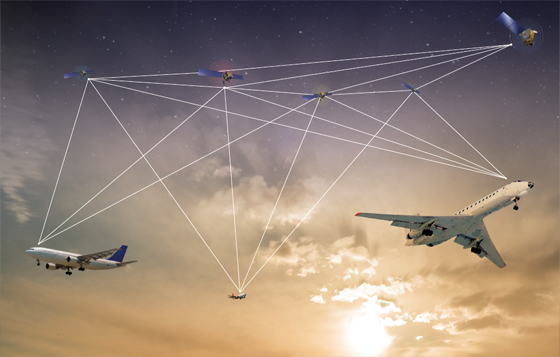 Countries all over the world are engaged in heated competition to develop GPS-based location data technology for national security and economic development.
The Positioning, Navigation, and Timing (PNT) data provided by a GPS are widely used already, and form part of the essential infrastructure of our daily life in both the public and private sectors.
GPS is used in diverse areas encompassing vehicle navigation, air and marine navigation systems, rescue and lifesaving efforts, leisure activities, and the protection of wild animals, etc.
Recently, SBAS (Satellite Based Augmentation System) was developed to enable the acquisition of ever more accurate GPS data.
SBAS, a technology capable of reducing GPS error, was adopted by the ICAO as the international standard system, with the goal of securing its global operation for air navigation from 2025.
Korea has also initiated the development of Korea Augmentation Satellite System (KASS) which is the SBAS specific for Korea, by appointing Korea Aerospace Research Institute (KARI) to lead the development. It is planned that the distribution of SBAS data in Korea will be provided for free of charge open service from July 2019.
Currently, aircrafts are utilizing ground based air navigation systems such as ILS and VOR/DME installed at each airport and main airways but with the introduction of KASS, it is anticipated that safer flight to destination and more accurate information of the aircraft location.